Avenged Sevenfold Release Live At The Grammy Museum Acoustic Album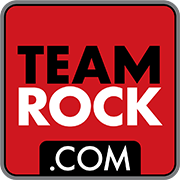 Avenged Sevenfold have launched a new album titled Live At The Grammy Museum.
It was recorded at the venue's Clive Davis Theater in Los Angeles in October this year and was the Californian outfit's first-ever acoustic performance.
On the night, the band were interviewed by Los Angeles Times pop music critic Mikael Wood before the performance, with A7X backed by a string section.
It's also been revealed that a portion of the album's proceeds will go towards the Grammy Museum's education initiatives, "which seek to inspire youth to the enduring qualities and cultural significance of music."
Avenged Sevenfold Live At The Grammy Museum tracklist
Opening
Introduction to As Tears Go By
As Tears Go By
Introduction to Hail To The King
Hail To The King
Introduction to Roman Sky
Roman Sky
Introduction to Exist
Exist
Introduction to So Far Away
So Far Away