Red Hot Chili Peppers Are About to Start Working on a New Album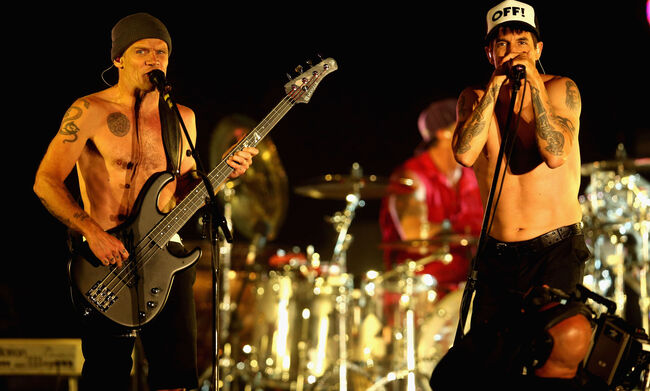 It's been a pretty quiet year for the Red Hot Chili Peppers, but it seems as though that's all going to change. And soon. During New York Fashion Week, frontman Anthony Kiedis spoke with the New York Post about the band's plans for a new album, revealing that they plan on heading back into the studio in about two weeks. He also discussed his mustache, because why not?
"If my son asked me to shave it, I would shave it," the rockstar admitted, referring to his 10-year-old son, Everly. "But he loves it." Kiedis has rocked the 'stache since the band recorded their last album.
The new album will be RHCP's first since 2016's The Getaway. It'll mark the band's 12th studio album and third since the departure of guitarist John Frusciante, who left the group in 2009 to focus on his solo career. Guitarist Josh Klinghoffer took his place.
Though no details about the new album have been revealed, it's safe to say RHCP fans have something to get excited about. The album should likely come out sometime next year, and that will probably mean a tour's coming too.
In the meantime, bassist Flea is gearing up to publish his memoir, Acid For the Children, on September 25 via Grand Central Publishing.
Photo: Getty Images